Salvajor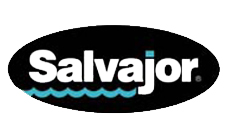 The Salvajor Company in 1944 introduced one of the first scrapping, pre-flushing, and food waste collecting systems to the industry. The Salvajor Collector was quickly accepted and soon found its way into the nation's restaurant, hotel, hospital, cafeteria, school, factory, university, and correctional kitchens.

Major factors in Salvajor's industry leadership have included its new-product development and its strategy to manufacture

many of its own components. In addition, using (CNC) machining centers, lathes, and turret punches maintains efficiency and accuracy. Overall, Salvajor's devotion to quality products, reliable service, and cost-effectiveness has been the hallmark of its success and has prepared it well for the future. After more than a century, The Salvajor Company remains family owned.